INSIDE Framework offers several options to create more visibility for exhibitors.
Fixed Partner Banner
Display a partner banner fixed on the homescreen. The partner banner is linked to an external URL.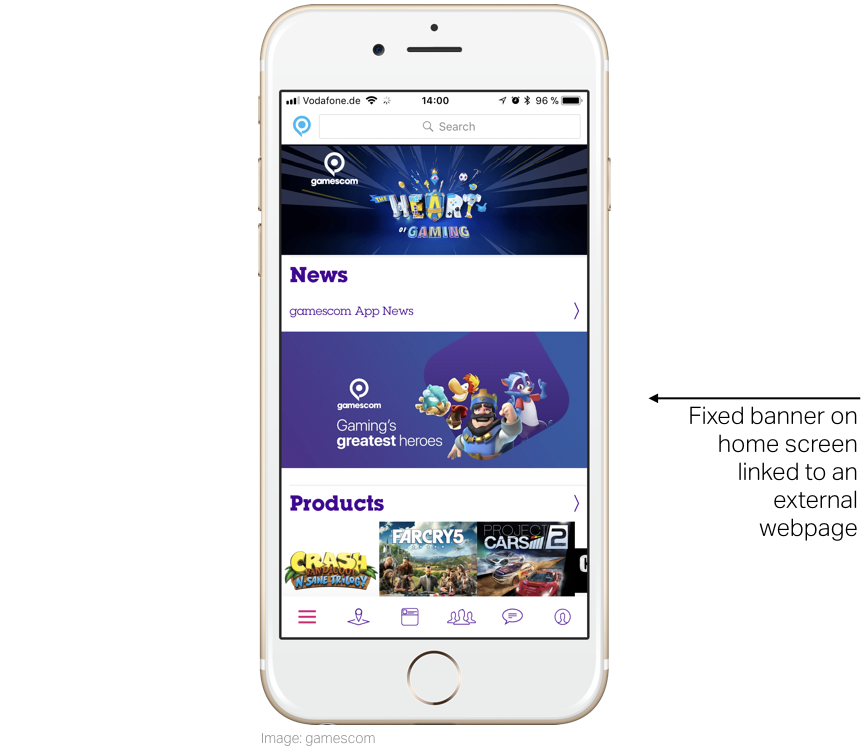 Maximum number:
one for the entire app.
Needed assets:
image genereated from Illustrator file. Download the illustrator template here: www.insideguidance.com/download/ServiceDesk/assets-partnerbanner.ai.zip
How to implement:
must be implemented by INSIDE team (custom configuration). Create request on Service Desk and attach URL and adapted AI-template and state position on hoescreen.